Advantages of Concrete Countertops
When we are asked to think of concrete, we tend to imagine a dull, grey, and cheap material that comes out of a bag. But like so many things, concrete can be given shape or be made to look beautiful with just the right design. We at Coastal Masonry apply this very thinking with everything we create with concrete because, while not the fanciest material, we use it in all sorts of projects. The reason we like using concrete for building countertops is due to how easy it is to make any shape we want for any design. The only limit is your imagination and your budget.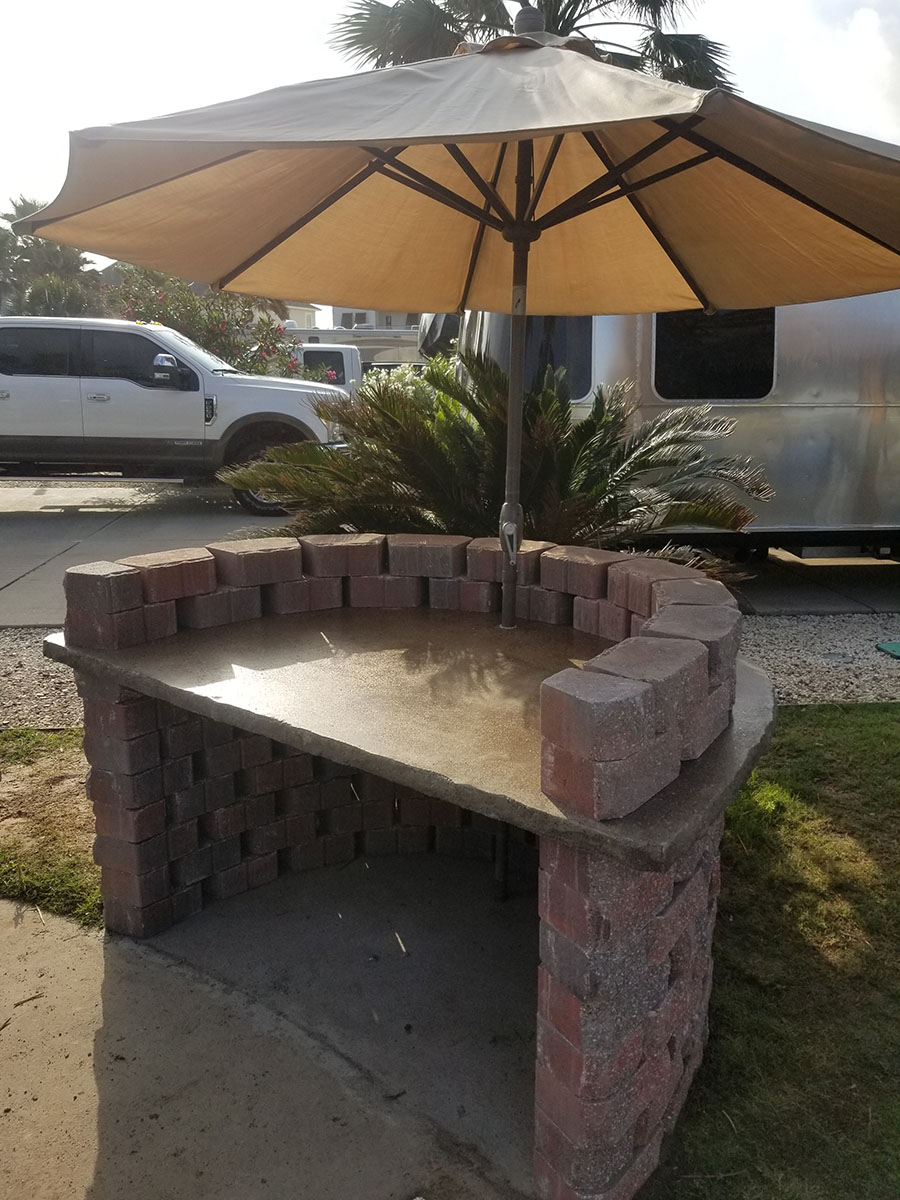 Durable
Concrete countertops, and anything else made from concrete, are very durable. This makes things made from concrete great for everyday use.
Customizable
Because concrete can be shaped in any way we want, it will allow your concrete countertops to fit the theme or look of your house easily.
Maintainable
While durable, concrete can crack or be scratched easily. But these can be covered easily without needing to replace whole concrete countertops.