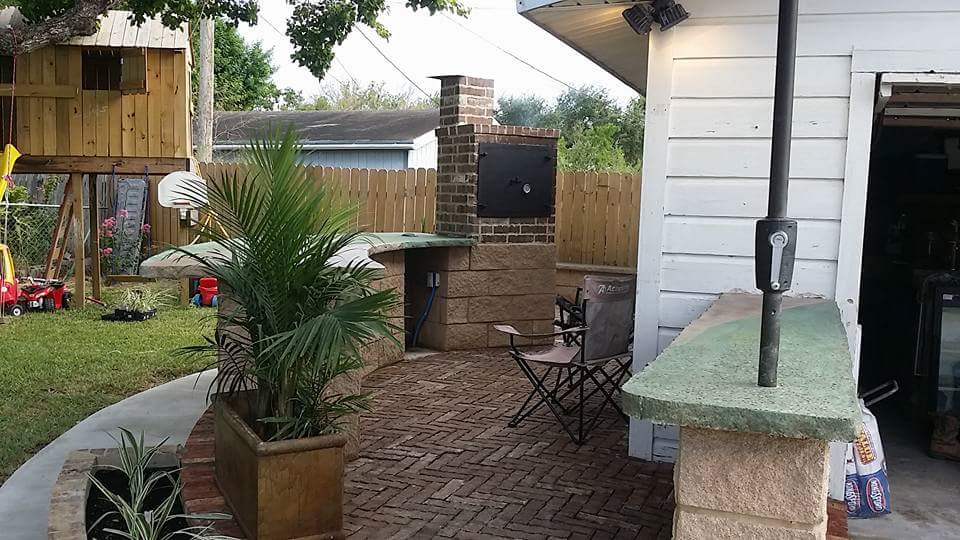 What Comes With The Kitchen
Before we can start building, we will first ask what kind of outdoor kitchen you would like. Then, with your wishes in mind, we will consider the space we have available to us. Once we start building, we will work towards creating the kitchen you desire, making changes where needed. It will contain all the necessary essentials, from cabinets to drawers, stove space, and concrete kitchen countertops. Also, if you have a very specific design or an additional structure in mind, like an outdoor fireplace or a brick oven to cook homemade pizza, we will make it. And thanks to all the different outdoor appliances made also available to us, your design options are endless. If you're not sure what to ask for, here are three common features of an outdoor kitchen.
Oven
The quintessential feature for all outdoor kitchens. Depending on the oven you want to have installed, you can cook, grill, or bake. There are options for gas, charcoal, electric-powered, and wood available on the market.
Refrigerator
You can't build an outdoor kitchen without adding space for your fridge of choice. As they can come in different shapes and sizes, they can be placed anywhere, such as by the stove or under the concrete kitchen countertops.
Concrete Kitchen Countertops
No kitchen is complete without concrete kitchen countertops. While there are other options available, concrete kitchen countertops are easily customizable. You will not be limited in terms of colors, styles, and textures.