Advantages of a Brick Smoker
Whether you are a meat-smoking novice or someone who takes barbecuing seriously, you can never go wrong with having a brick smoker as part of your outdoor kitchen. Though it will mean sacrificing portability for the sake of permanence and durability, the trade-off is definitely more than worth it. Coastal Masonry can build your outdoor smoker in any form or style you wish while making sure it fits the overall aesthetics of your backyard kitchen. There are designs that are specifically for smoking meat only and there are others that will allow you to do more. If you are still unsure, consider these three advantages.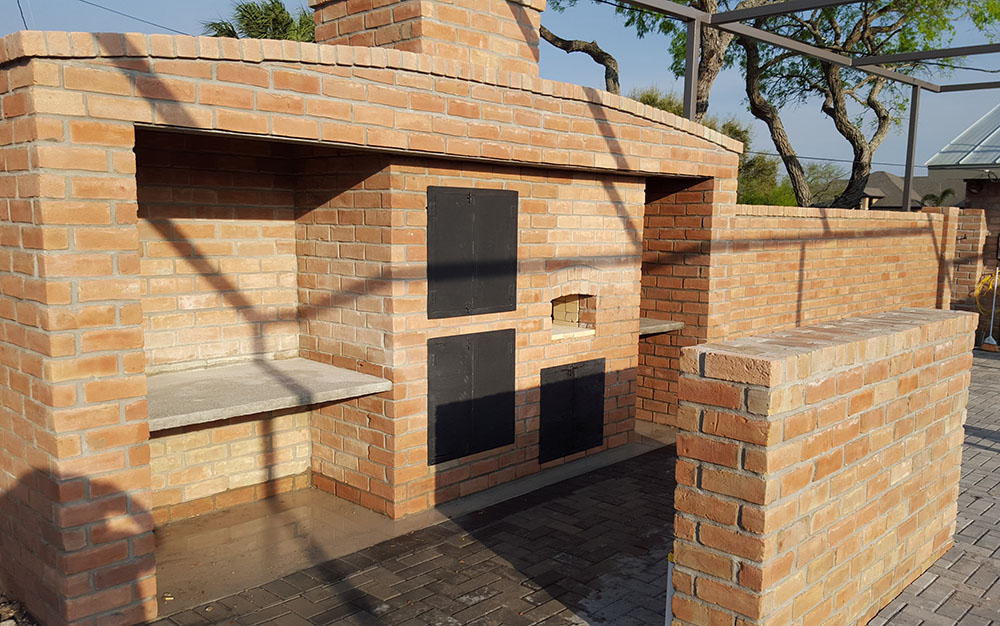 Durable and Lasting
When built properly, any outdoor smoker we build will last a very long time. You won't have to worry about replacing it or rebuilding it after every few months of using it.
Holds Heat Better
Brick smokers can hold heat for much longer than the usual metal smokers, which will allow you to cook or smoke meat at very low temperatures for longer periods of time.
Cook, Smoke, Bake
Depending on the design of the outdoor smokers, you can just cook or bake food just as easily as you smoke meat. It will depend solely on what you want to enjoy the most.